Wine bar near Shinsen where you can drink natural wine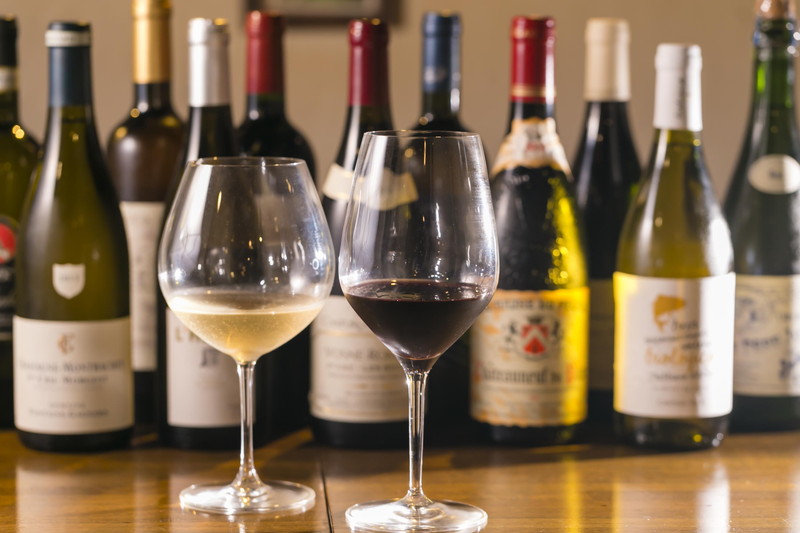 Weinbal Rough is a 5-minute walk from Shinsen Station. In our restaurant, you can enjoy vin naturel wine.
Natural wines (vin naturel) are wines that are made as close to nature as possible without using chemical techniques.
By the way, natural wine (vin naturel) is sometimes called bio wine. Both have the same meaning.
When making grapes, they are made without pesticides, and in the subsequent brewing process they are made without using antioxidants or artificial yeast.
By doing so, you will have a wine that makes the grape's original taste more vivid.
It takes more time and effort than wine making up to that time, so it can be said that the wine shows the commitment of the maker.
This natural wine (vin naturel) has a different taste even with the same grape from the same region.
It is a truly attractive wine that will give surprising experiences and excitement to those who have been drinking wine until then!
Natural wines (vin naturel) are not only good for health, but also delicious and go well with food.
I think that you can feel more delicious by combining with our specialty dishes such as "hanging aged short-horn beef roast beef".
The wine bar Rough offers a variety of natural wines (vin naturel).
As the assortment changes one after another, please enjoy meeting new wine every time you visit.
If you get lost in wine, please feel free to contact the staff. We will select the recommended wine that suits you.
If you want to enjoy vin naturel near Shinsen Station, please use the wine bar Rough in Dogenzaka.
Contributor:user
comment:0