Message
Wine Bar Rough
From the owner
Thank you for visiting the official site of Shibuya Dogenzaka "Wine Bar Rough".
Our shop is a space where you can enjoy a relaxing time in the bustle of Shibuya with a glass of wine.
We offer wines and dishes that match wines, centered on "natural wine" (Van Nature) and "hanging aged short-horn beef".
What we care about in our shop is to "create a smile that will help tomorrow's vitality."
Delicious food and alcohol will make people smile and cheer up. We think that there is also a need for a space where you can receive it comfortably, and we have prepared non-bright interior lighting that allows you to stay calm and relax, as well as counter and table seats.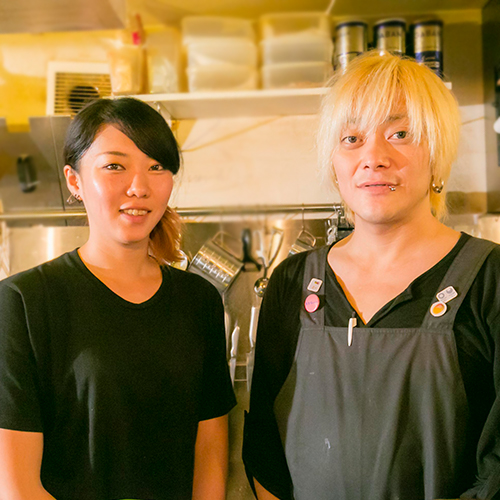 For this reason, our wines mainly offer "Natural Wines (Van Nature)", which takes into account not containing pesticides and preservatives. Natural wines are equally attractive, even with the same grape from the same region, and have a very different taste, thus giving a surprising experience and excitement to those who have been accustomed to drinking wine until then.
And please enjoy our best recommended menu "Hanging Aged Shorthorn Beef Roast Beef".
Short-horned beef raised carefully at Tamura Ranch in Kuji City, Iwate Prefecture is "hanged and aged" for 90 days or more using the traditional Japanese method of "Karashi".
Roast beef has been carefully cooked for about 1 hour at a low temperature of 90 ° C after receiving your order to enjoy 120% of the deliciousness of the meat.
In addition, we offer dishes using seasonal seafood and vegetables with particular attention to each other. We try new cooking methods other than French and Italian every day for dishes that match wine, and we propose new menus so that customers will not get bored.
Enjoy a fun and healthy meal and drink for your body and mind on the way home from work, a meal with friends, a birthday for your family, and a spirit of tomorrow at "Wine Bar Rough".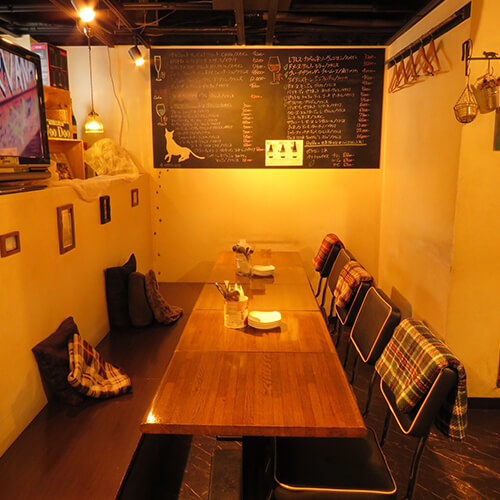 Calm space far away from the hustle and bustle
Wine Bar at Shibuya Station / Shinsen Station
Opening the door, and a homely atmosphere unique to a small shop is felt. Surrounded by warm indirect lighting and the warmth of wood, you will have a good time with your companions. There is also an open kitchen counter seat.
The inside of the store is small, but it is also possible to celebrate a welcome and farewell party, including counter and table seats. Please use it for birthday parties, girls' associations, meals and drinking parties in groups. We also offer handmade dessert plates for small parties, and whole cakes for large groups and parties by reserving whole seats. Course menu is also recommended for parties! Please enjoy all 10 items including popular hamburger steak.
May a special day for loved ones be a wonderful time to remember.